Mixed Sporting Events
Schedule in

Virginia
Saturday weigh-ins will be at Grace Metz Middle School 9950 Wellington Rd Manassas Va 20110 at 3:30 pm. All fighters need to be present. All must attend the fighters meeting at 4:00 pm. If you are fighting on this show, please do not take a fight elsewhere 45 days prior. Please respect your opponent and us.
Fighters need to bring a copy of all paperwork for every show you fight. This comes from VCSS. This includes title bouts of five rounds, three minutes each, with one-minute rest in between rounds.
September 30th 10 year Anniversary Show
November 4th Tentative
SUPPORTERS OF MIX IT UP SPORTS
Our venue is smoke, tobacco and alcohol-free place. Any violations won't be tolerated, and violators will be removed. We are not affiliated with the venue.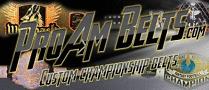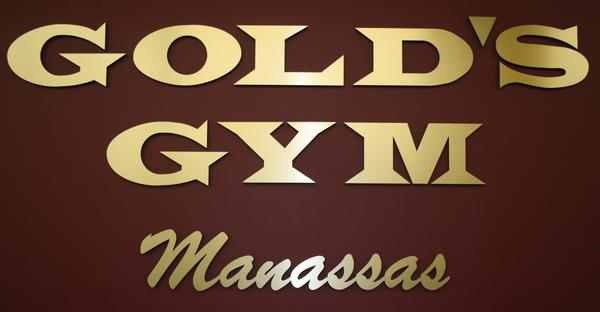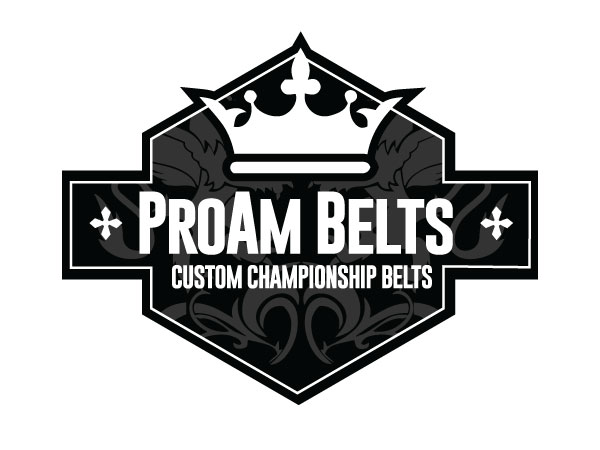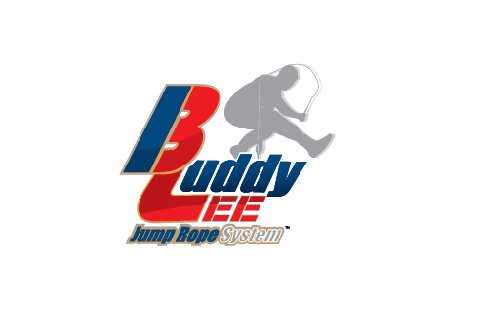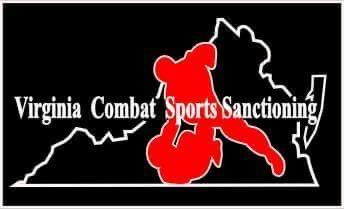 Mix It Up Sports " LLC"
2015 Schedule
Effective from 2014/2015 title bouts, if you win a title, you must be able to defend the title. And, in order to keep the title, you must defend it with a few rules.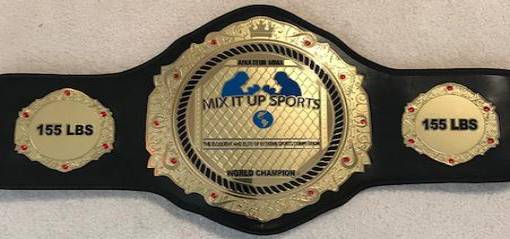 MIX IT UP SPORTS WORLD CHAMPION. YOU ARE THE FACE OF MIX IT UP SPORTS YOU MUST DEFEND THE BELT 3 TIMES SUCCESSFULLY TO KEEP THE BELT NO EXCEPTIONS IF YOU TURN PRO PRIOR YOU MUST RETURN THE BELT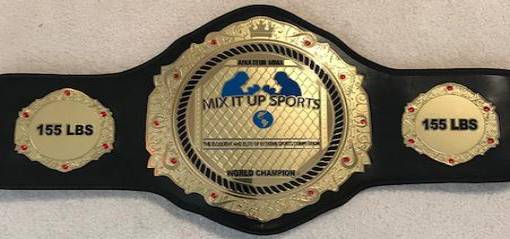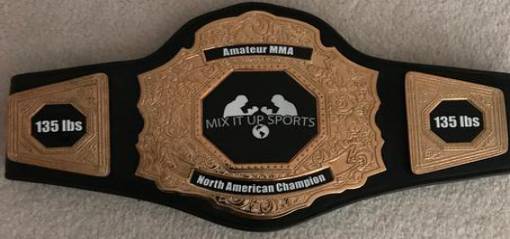 MIX IT UP SPORTS NORTH AMERICAN CHAMPION. YOU MUST DEFEND THE BELT 2 TIMES SUCCESSFULLY TO KEEP THE BELT NO EXCEPTIONS IF YOU TURN PRO PRIOR YOU MUST RETURN THE BELT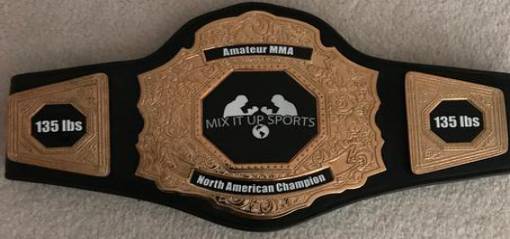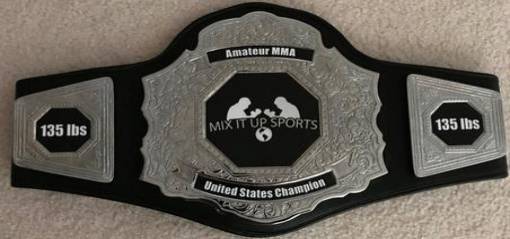 MIX IT UP SPORTS UNITED STATES CHAMPION. YOU MUST DEFEND THE BELT 1 TIME SUCCESSFULLY TO KEEP THE BELT NO EXCEPTIONS IF YOU TURN PRO PRIOR YOU MUST RETURN THE BELT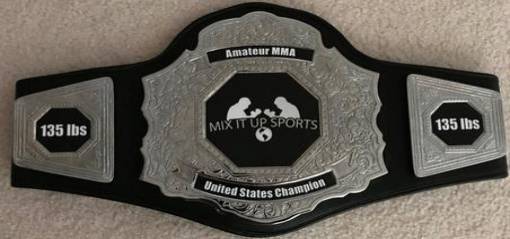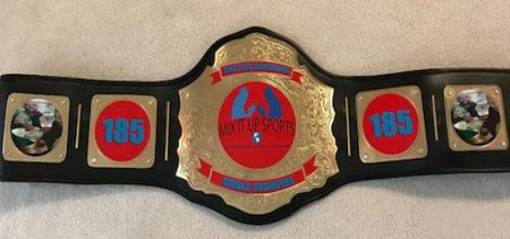 MIX IT UP SPORTS WORLD KICKBOXING CHAMPION. YOU ARE THE FACE OF MIX IT UP SPORTS YOU MUST DEFEND THE BELT 3 TIMES SUCCESSFULLY TO KEEP THE BELT NO EXCEPTIONS IF YOU TURN PRO PRIOR YOU MUST RETURN THE BELT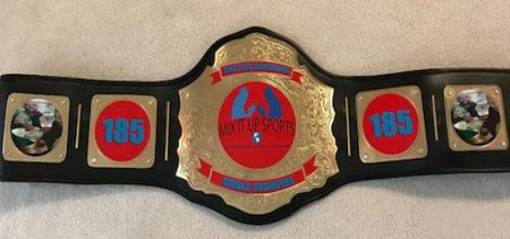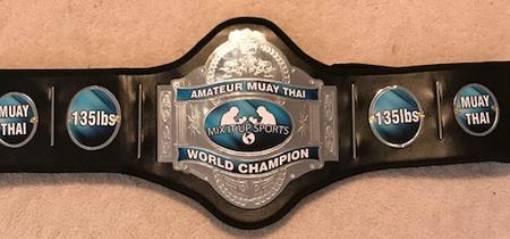 MIX IT UP SPORTS WORLD MUAY THAI CHAMPION. YOU ARE THE FACE OF MIX IT UP SPORTS. YOU MUST DEFEND THE BELT 3 TIMES SUCCESSFULLY TO KEEP THE BELT NO EXCEPTIONS IF YOU TURN PRO PRIOR YOU MUST RETURN THE BELT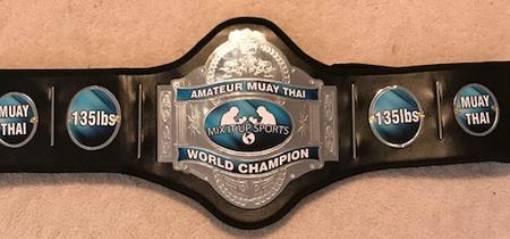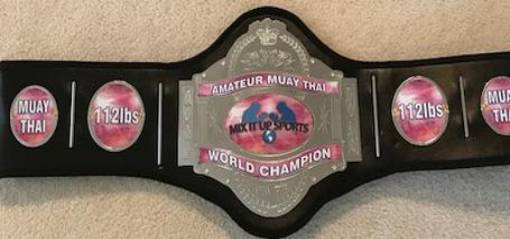 MIX IT UP SPORTS WORLD KICKBOXING CHAMPION. YOU ARE THE FACE OF MIX IT UP SPORTS. YOU MUST DEFEND THE BELT 3 TIMES SUCCESSFULLY TO KEEP THE BELT NO EXCEPTIONS IF YOU TURN PRO PRIOR YOU MUST RETURN THE BELT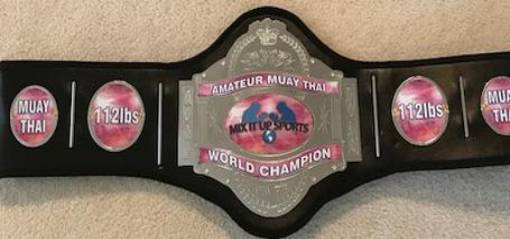 Male Kickboxing Weight Classes
-(Same as MMA Weights)
| | |
| --- | --- |
| Strawweight | 115 lb (52.2 kg) |
| Flyweight | 125 lb (56.7 kg) |
| Bantamweight | 135 lb (61.2 kg) |
| Featherweight | 145 lb (65.8 kg) |
| Lightweight | 155 lb (70.3 kg) |
| Welterweight | 170 lb (77.1 kg) |
| Middleweight | 185 lb (83.9 kg) |
| Light heavyweight | 205 lb (93.0 kg) |
| Heavyweight | 265 lb (120.2 kg) |
| Super heavyweight | N/A |
Female Kickboxing Weight Classes
-(Same as MMA Weights)
| | |
| --- | --- |
| Atom weight | up to 105 |
| Strawweight | 106- 115 lb (52.2 kg) |
| Flyweight | 125 lb (56.7 kg) |
| Bantamweight | 135 lb (61.2 kg) |
| Featherweight | 145 lb (65.8 kg) |
| Lightweight | 155 lb (70.3 kg) |
| Welterweight | 170 lb (77.1 kg) |
| Middleweight | 185 lb (83.9 kg) |
| Light heavyweight | 205 lb (93.0 kg) |
| Heavyweight | 265 lb (120.2 kg) |
| Super heavyweight | N/A |